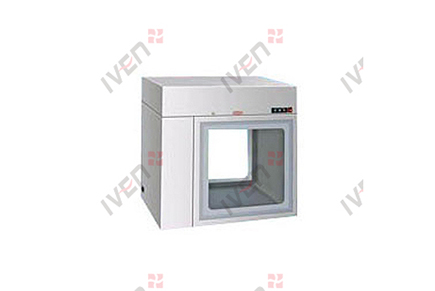 Pass Box
As the largest Pass Box manufacturer in china, Shanghai IVEN Pharmatech sales quality Pass Box to customers all over the world.
Pass box is an auxiliary device for the clean room, which is mainly used to pass small items among clean areas and between clean area and non-clean area. In this way, clean room door opening times can be reduced, which can it can minimum the door opening times of the clean room, which can minimize the pollution level in the clean room.
Pass box is made of stainless steel plate which is neat and clean. The two doors are interlocked to prevent cross-contamination effectively. It is equipped with electronic or equipment interlock unit and ultraviolet germicidal lamp.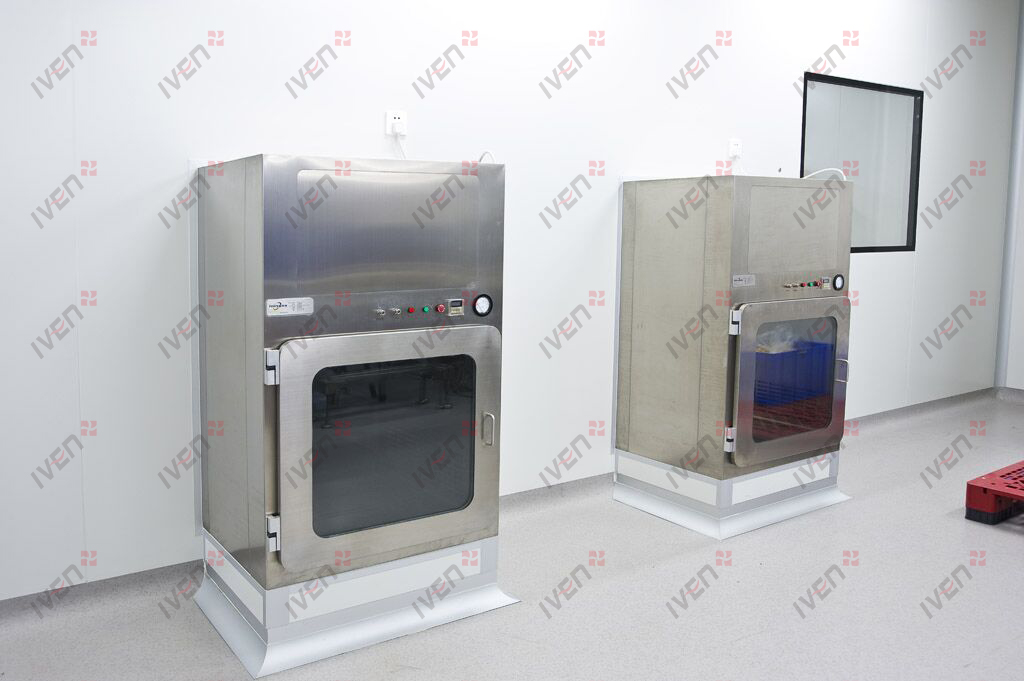 1. The clean level inside the laminar flow pass box: level B.
2. Two layers housing body, internal arc processing, and make sure seamless connection.
3. Adopts negative pressure laminar flow design, air flow direction is air sending at the top and air returning in the bottom, side air return adopts punching design on the stainless steel SUS304 cold rolled plate, and set up reinforced ribs.
4. Filter: primary filter adopts G4, HEPA adopts H14, and its productivity can achieve 99.99%.
5. Air speed: after the HEPA, the air speed is controlled at 0.3-0.4m/s (under orifice plate with high efficiency air outlet, test at 150mm).
6. Differential pressure function: display filter differential pressure (effective range 0-500Pa), with precision ±5Pa.
7. Control function: air fan start or stop button, equipped with internal electronic door interlock, set up ultraviolet lamp, and design separate switch.
8. HEPA can be removed and installed alone at the upper box, which is easy to maintain and replace.
9. Access hole is at the upper part of the pass box, which is used to repair air fan.
10. Noise: normal running noise of pass box <65db;
11. High efficiency air flow orifice plate is made of SUS304 (stainless steel halftone).